Homepage
Main content starts here, tab to start navigating
Slide 1 of 8
Slide 2 of 8
Slide 3 of 8
Slide 4 of 8
Slide 5 of 8
Slide 6 of 8
Slide 7 of 8
Slide 8 of 8
food for thought
Have You Seen Our Menu Infographic? It Pretty Much Says It All...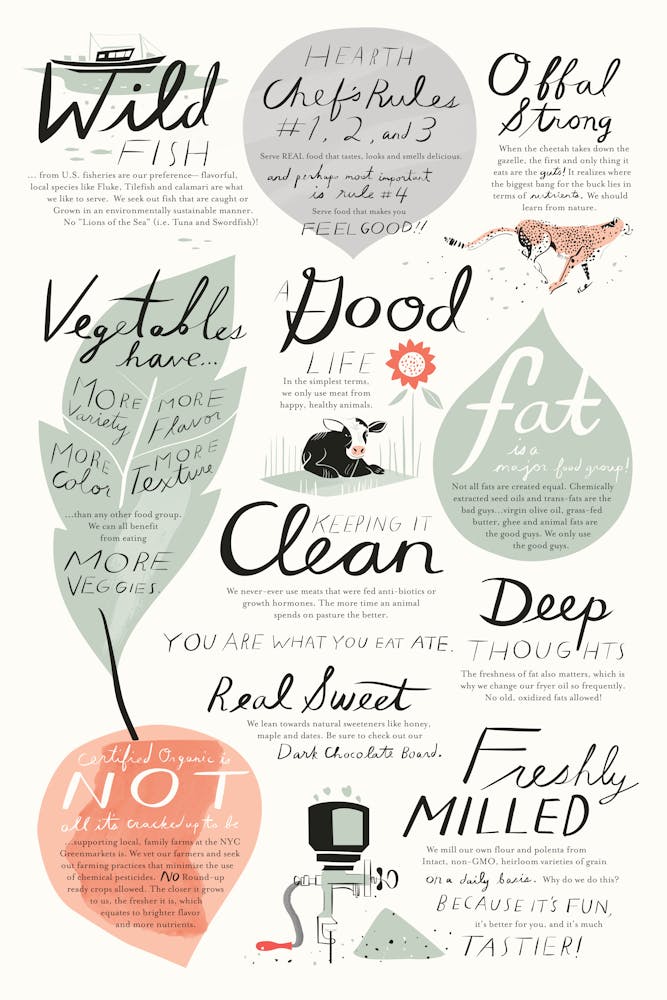 ...and this is why we do what we do, how we do it!
Our Guests Are Saying...
"Always good. Always! (Listen to Christine about her wine list. There are some hidden gems on it.)"
"There's a reason Chef Canora's team is still doing it after 18 years...Hearth is everything you want in a great New York City meal. Simple, excellent flavors, wonderful warm service, and wine for every palate...we loved every minute, every sip, and every bite."
"I hadn't been to Hearth in years and decided to go for my wife's birthday...the meal was spectacular and the service outstanding. The food is so delicious and real. It was like we had driven around the Italian countryside and stumbled on the perfect restaurant with Nonna cranking out heartfelt and perfect dishes all night long with unbelievably knowledgeable and kind staff. Just such an amazing experience that could not recommend any higher."
"It is hard to over-recommend Hearth. Its non-showy excellence in every respect never fails."