Homepage
Main content starts here, tab to start navigating
Slide 1 of 9
Slide 2 of 9
Slide 3 of 9
Slide 4 of 9
Slide 5 of 9
Slide 6 of 9
Slide 7 of 9
Slide 8 of 9
Slide 9 of 9
Indoor & Outdoor Dining
Join us for Indoor Dining!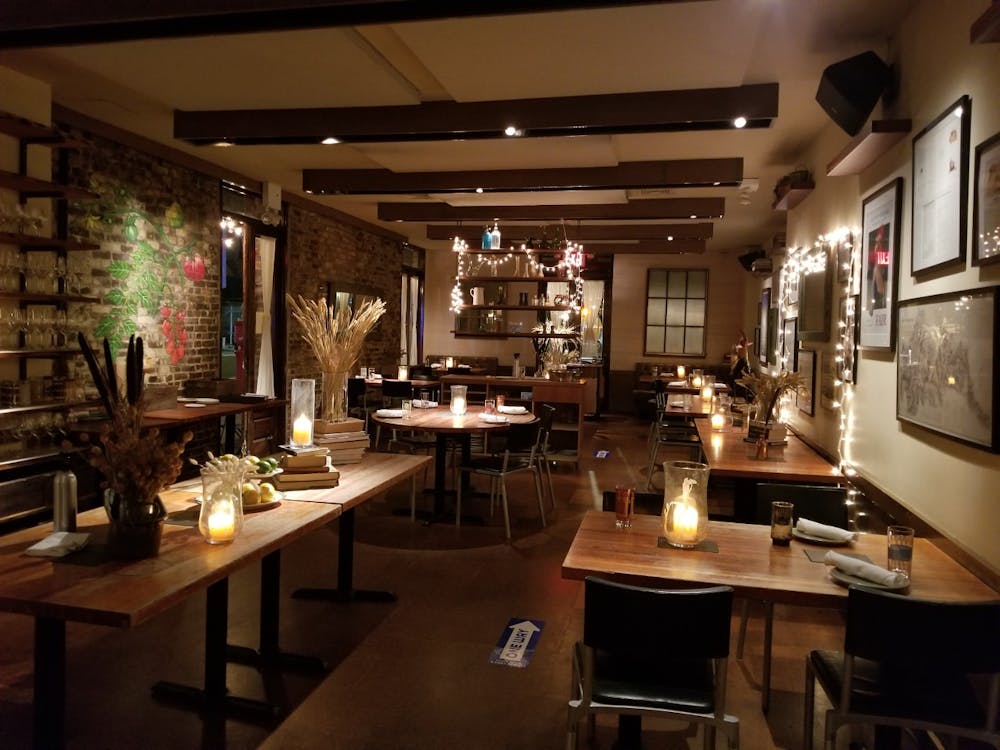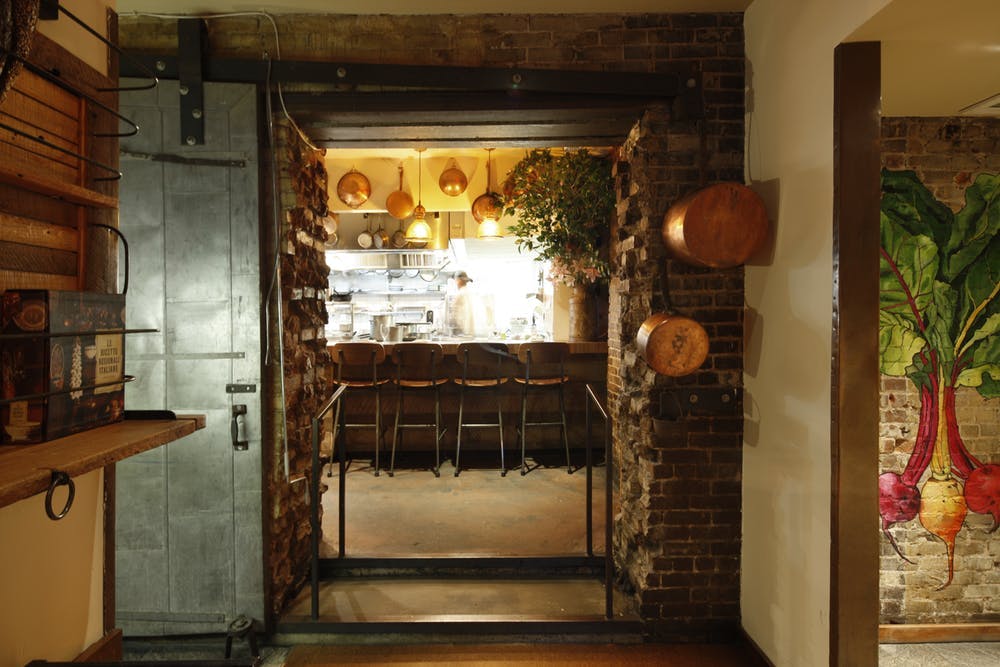 Click here to view our Covid-19 Safety Measures


Or enjoy Outdoor Dining in one of our little huts!
Every table in our outdoor enclosures has its own dedicated heat lamp.
Our guests are saying:
"Dining at Hearth is always a pleasure! My daughter, her boyfriend, and I met for a meal on a cold evening in the midst of the COVID-19 pandemic. I'm happy to report that it was chilly, but there were heat lamps, there was sufficient spacing between tables for social distancing, and there was great airflow. So relieved to see that their outdoor dining options were constructed with airflow in mind, unlike at so many outdoor spots that are completely enclosed, thereby defeating the whole purpose. Hearth has given as much thought to how to make things safe as they always have to constructing delicious dishes and cocktails. Marco Canora and company have managed to do what so few places have been able to do: make a delightful, delicious, and safe outdoor dining experience that will make you forget you're in the midst of a pandemic. Genius!!!"
"The food was delicious...their effort to keep us warm...was terrific...I really appreciated all the smart-decisions made. Until Covid is under control, HEARTH will be on my short-list of outdoor-dining choices."
"Service just as good as before COVID. Fantastic menu and space conditioned for outdoor dining. Go support this great East Village spot!"